Meeting rooms


From classic rooms with ergonomic and modern furniture to unusual rooms with a unique and offbeat atmosphere, the Campus offers a range of solutions to satisfy the most diverse requests.
The amphitheatres
Our 2 amphitheatres can bring together groups of 40 to 286 people.
The Agora
86 people (tablet seats)

2 video projectors/beamers
1 screen

4 HF microphones

2 lapel microphones

Control centre

Laptop

1 lectern on request
The Auditorium
286 people (tablet seats) / various configurations of the space are possible

2 video projectors/beamers

8 hand microphones

2 lapel microphones

1 control centre / lectern
2 Madonna microphones (headsets) and coordinated

Control centre

5 caméras de captation fixes motorisées en résolution 4K

Système d'écoute pour malentendants
The unusual rooms

Rooms that make ideas grow ....
If you require a special setting and ambiance for your events, we offer 4 unusual rooms designed to promote coworking and creativity, each having an original feel.
Their furniture makes it possible to reconfigure the space in accordance with your needs and to match with each day's particular dynamics.
The Loft
Area of ​​130 m² / up to 49 people
With its urban atmosphere inspired by the Big Apple, the Loft adapts to your expectations and is conducive to coworking and exchanges of ideas. The tables on wheels make it possible to arrange this room as you want around the leather armchairs and sofas.

Refrigerator (soft drinks)

Coffee machine

Tea bar

Black wall for presentations (chalk)

2 plasma screens

Video projector/beamer on request

Flipchart

Laptop
The Grenier
Area of ​​63 m² / up to 19 people
With its intimate and cosy 'fireplace corner' atmosphere, the Grenier is a space working and try another xay of thinking outside the box.

Refrigerator (soft drinks)

Coffee machine

Tea bar

Screen

Video projector/beamers available on request

Flipchart

Laptop
La Pergola
Area of ​​200 m² / up to 30 people
Situated at the heart of the park, La Pergola is a spacious patio of 200m². You will find the audiovisual equipment and all the modern comfort which you need to lead your meetings in a friendly environment.
For any information or availability, contact your personal planner

Paper board

Laptop

Screen on a tripod

Wifi
The Digital Square
Area of 93m² / up to 40 people
The Digital Square welcomes you in an ecosystem suitable to interactivity.
Flexible and functional furniture and the utilisation of connected tools, contribute to simplify and increase the value of your exchanges.
For an optimal use of this meeting room, a Digital Angel can accompany you to organise your workshop.
Please, contact our commercial team for more information.

1 screen of 164" with 4 sources

2 Digital flipchart

2 Laptops

1 Micro

2 Yellow licenes (Only for BNP Paribas customers)
The classic rooms
The classic rooms all bear the names of cities,
allowing you to travel from Angkor to Zanzibar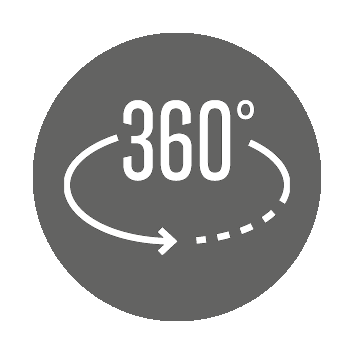 , passing by way of Rio de Janeiro.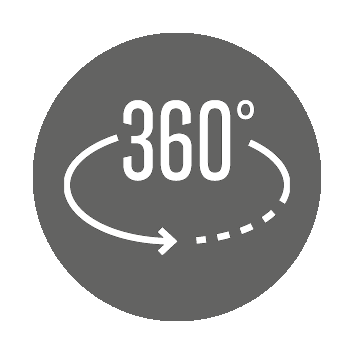 Their floor areas range from 11 to 150 m² and their modularity (movable walls) allow you to adapt the spaces to your needs.

Screen

Video projector/beamer

Flipchart

Laptop
In U / Class / Theatre style
The multimedia rooms
Our multi-media rooms allow you to organise face-to-face office training or remote meetings.
The computer room
40 m2 / 18 computer stations connected into a network

Screen

Video projector/beamer

Flipchart
The videoconferencing room
6 to 8 people / 3 remote sites

Screen

Video projector/beamer on request

Flipchart

Laptop (on request)